Comprehensive tools to understand the Total Cost of Marketing Automation and guide you to a smart investment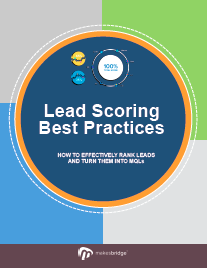 Lead scoring is a system to determine if a lead is "sales ready," by ranking customer information and behavior. While the benefits of lead scoring include improved buyer journey and increased marketing & sales efficiency, one must also consider the more advanced a lead scoring model is, the higher the cost to set up and maintain.
We are happy to provide you a reference that provides not only a "how to" for tracking and scoring leads, but insight into variables that can create a higher cost to set up and maintain.
To access the Lead Scoring Best Practices, simply fill out the short form to the right.